Recent News
---
June HVAC Maintenance Checklist
Check your air filter. During periods of heavy cooling system use, the filter should be inspected monthly to make sure it has not become full of contaminants. You may find it necessary to replace it sooner than the 3-month mark during these times, so have a replacement ready just in case.
Inspect all registers and return air grilles in your home to ensure they have not been blocked or shut. These vents should never be blocked, as doing so will restrict airflow through your HVAC systems, which could create performance issues and system overheating.
Inspect your exterior cooling equipment. Gently brush away any grass clippings and debris which have gathered on the unit. Trim away vegetation that has grown around the unit. Never store outdoor furniture or other items in the area immediately surrounding the unit.
Inspect your cooling system's drip pan and condensate drain lines for clogs. If these components become clogged with mold or algae growth, condensation from the cooling process cannot exit your home or building properly. This can cause the cooling system to malfunction, or water to back up indoors, causing water damage.
If you would like professional help, please call Air Temperature Specialists at 888-588-1602.
Slab Leak Repair
Shane and Cooper repairing an underground leak (slab leak) for one of our great customers.
#airtemperaturespecialists
#slableak
#plumbing
#hvac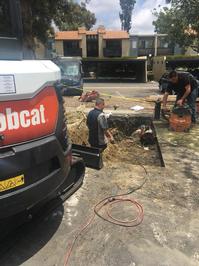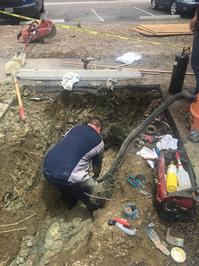 What Is the Ideal House Temperature?
If your goal is to maximize home comfort and efficiency, the way in which you set your thermostat makes a big difference. Heating and cooling account for as much as half of your utility bills, so making smart choices can significantly reduce your monthly expenses.
In the summer, the recommended thermostat setting is 78 degrees F. In the winter, 68 degrees is recommended for energy savings. However, these temperatures aren't perfect for every situation.
Humidity: Winter air is naturally dry. This causes moisture to evaporate from your skin more quickly, making you feel cold. Then, high humidity in the summer creates a muggy feeling that encourages you to run the air conditioner more, wasting energy.
Home size, layout, and orientation: If you spend a lot of time in the south-facing upstairs office, you may need to set the temperature lower than 78 degrees to stay comfortable. However, this could make the baby's north-facing nursery uncomfortably cold.
Home occupancy and time of day: 68 degrees in the winter and 78 degrees in the summer may be perfectly comfortable while you're at home, but it seems like a waste to heat and cool a vacant house when everyone is at work or school all day.
Age and health: The young, elderly, and people in poor health typically prefer warmer temperatures.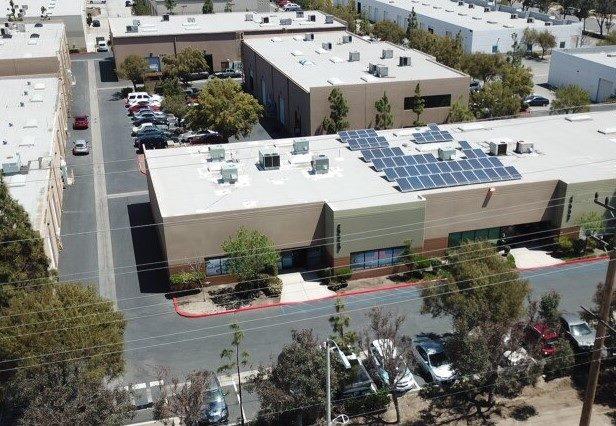 Our Murrieta Location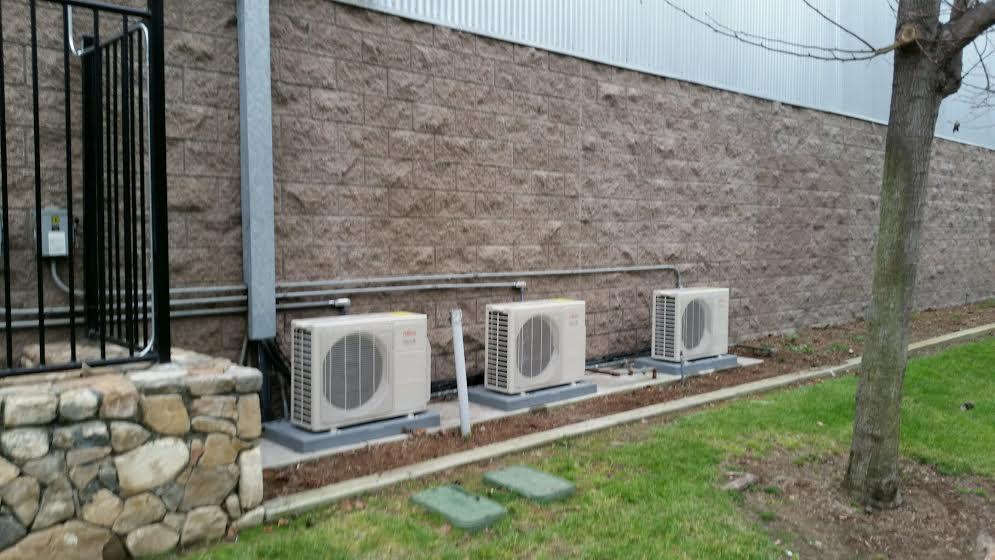 Recent Install
3 New Ductless Mini SplitsGreat job by Enrique, Joel and Augie. Very clean work for one of our fantastic HOA customers.