Recent News
NEWER
| 1 - 3 of 3 |
OLDER
---
Fwd: Thank You
Thank you very much for ATS responding so quickly to my home water heater problem and for my senior discount.  The technician that came out was friendly, helpful and efficient.  From starting out the day with a significantly leaking hot water heater, to ending that same day with a new one was greatly appreciated.
People are so quick to complain and criticize these days, I want to break that mold and tell you how thankful I am for what ATS did for me and my family.
Have a great weekend, Quentin
QUENTIN C. YATES, PCAM, CCAM
Facilities Director
EASTLAKE III
---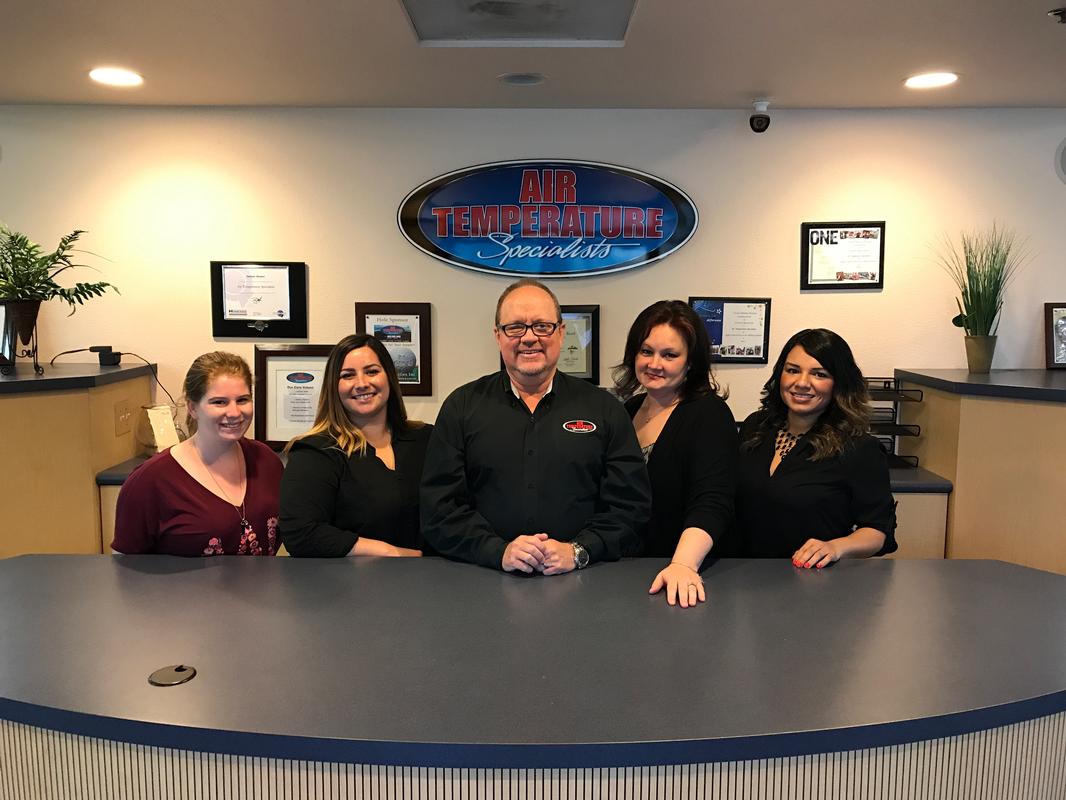 Office staff
Give one of our friendly office personal a call if you need service on your HVAC or hot water system. We're available 24 hours a day 7 days a week. 
Kaley, Katherine, Chuck G, Angela and Lorena. 
#hvac #hotwater

---
Welcome to our New Website!
Air Temperature Specialists is excited to launch our new Blog concurrent with the rollout of our brand new website. Be sure to check this page frequently for helpful tips and maintenance suggestions! We will also be posting funny stories and interesting pics as we run across unique situations in the field. We hope to keep everyone informed and entertained at the same time, so please come back and join us frequently!
---
NEWER
| 1 - 3 of 3 |
OLDER
PROFESSIONALLY SERVING SAN DIEGO COUNTY and RIVERSIDE COUNTY