Recent News
---
5 HVAC Tips To Prepare Your System for Summer Vacation
The summer is hot and you are going to want to run your air conditioning to keep cool. The last thing you'd want when returning from vacation is to find your AC isn't working properly! Here are a few helpful tips for prepping your HVAC system before heading out on vacation.
Raise the Thermostat- While you are out of town, you will not need your system to keep the house at a comfortable temperature. Raising the temperature while you are out of town can save you a lot of money on your energy bill and repairs in the future. In general, it is a good idea to set your thermostat between 80-85 degrees Fahrenheit while you are away. If you have a programmable thermostat, you can program it to have your house at a comfortable temperature the day you return.  

Surge Protection- You never know when you might lose power at your home. If there is a power outage or power surge while you are out of town, your HVAC system could become damaged. Installing a surge protector for your system can help put your mind at ease with the knowledge that your system will not be damaged due to an electrical outage. If you are unsure if your system is protected.

Air Filter Maintenance- While you are away, your system will still be running. Since it will still be running, it is important that your air filter be as clean as possible before you leave for your trip. Having a clean filter will help prevent any malfunctions with your system while you are away. 

 
Security- While many of us set up timers to turn lights on and off while we are away, we usually do not consider security measures with our HVAC system. Simply putting in sensor lights or an alarm on your system can prove to be a valuable level of protection. In addition, you could gate off or put some fencing around your system that is locked for more protection.

Routine Maintenance- Before you leave for your trip, it is a good idea to have your HVAC technician come out and do an inspection of your system to see if there are any issues that need to be addressed. Among other things, the tech should check to make sure coils are clean, refrigerant levels are correct, the air filter is clean, electrical connections are tight, and the system is producing the right temperature drop across the evaporator coil.  We recommend that you schedule air conditioner maintenance if you are going to be out of town. Even if you will only be gone for a couple of days, having your technician come out and check your system could save you on repairs later. 
As you can see, there are a few important ways to keep your HVAC system running at its most efficient while you are out of town. Your vacation should be a time of relaxation, not worries.
By following the simple tips outlined here, you will be able relax this summer, knowing that your air conditioning system will be in good shape.
---
Replace or Repair?
Replace an Air Conditioner if it is Over 15-Years-Old
When figuring out whether to repair or replace your air conditioner, take a look at its age.  An air conditioner has a typical lifespan of around 10-15 years, so if your air conditioner is acting up, and it is over 15-years-old, then it might be better to replace it.  We can repair any air conditioner, but is it worth it?
At around fifteen years of age, an air conditioner will start to break down more often.  There are instances where it becomes more viable to replace an air conditioner, versus to repair it, so start thinking along those lines.  I realize it's a pricey investment, but remember…it's just that – an investment – in the comfort of your home.
---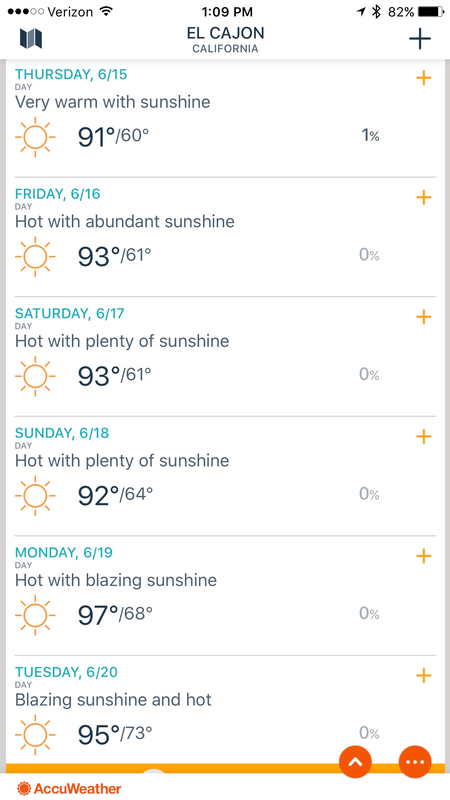 Its starting to heat up!
---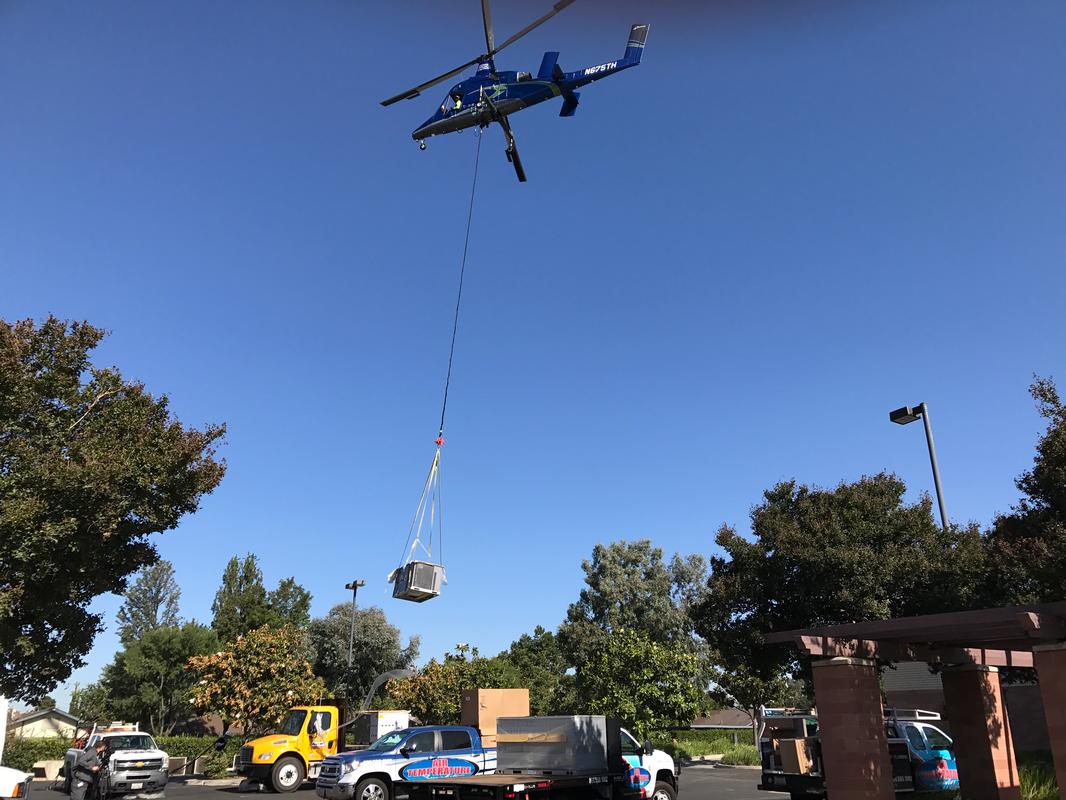 Helicopter Lift
Today we installed 11 packaged units at the City of Morena Valley using a helicopter to remove the old ones and lower the new units into place.  
---
Nest Thermostats Video
The 3rd generation of Nest thermostats.  
---