Recent News
---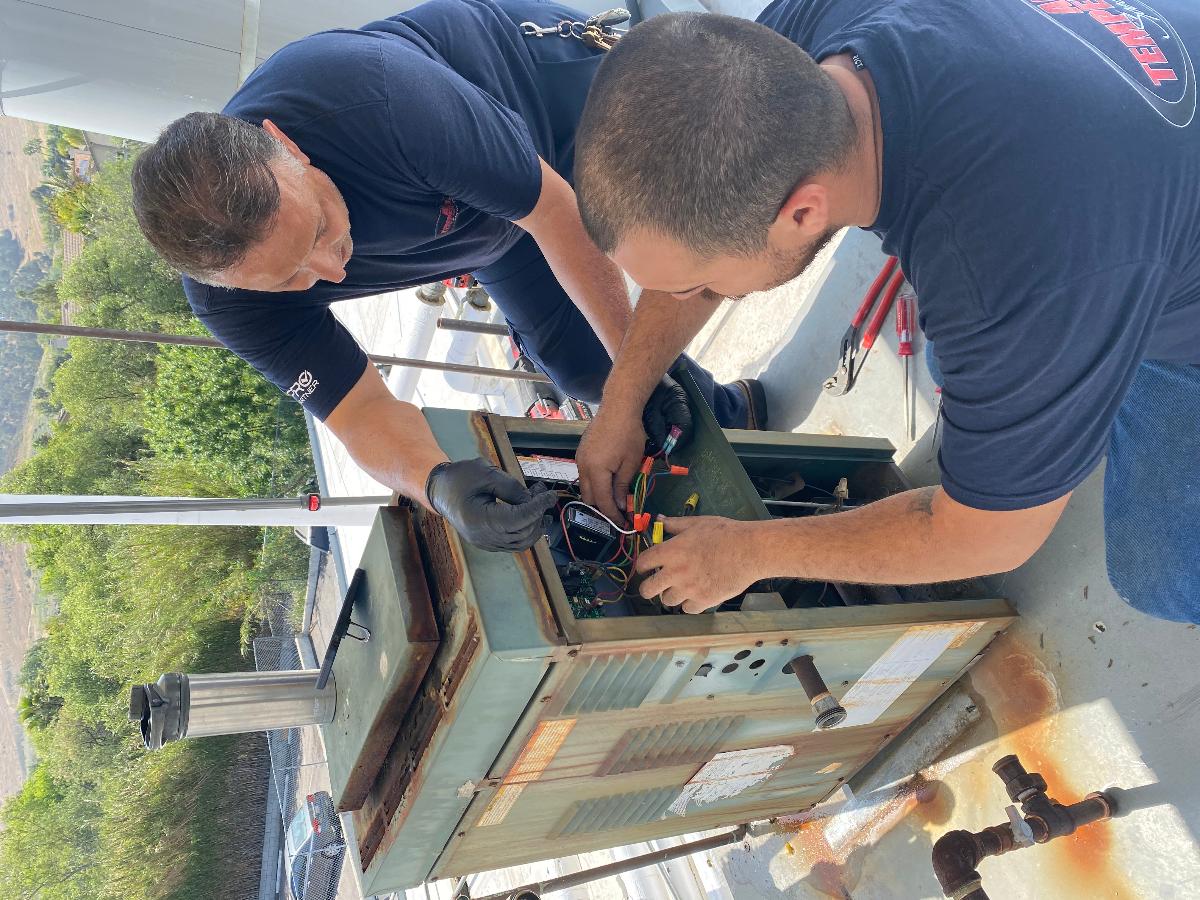 Jose doing some training....
Jose is training Jorge on boiler wiring while waiting on a crane to show up.....
New Boilers and Storage Tanks Job in Downtown
Check out these new boilers and new storage tanks job that we just completed in downtown San Diego....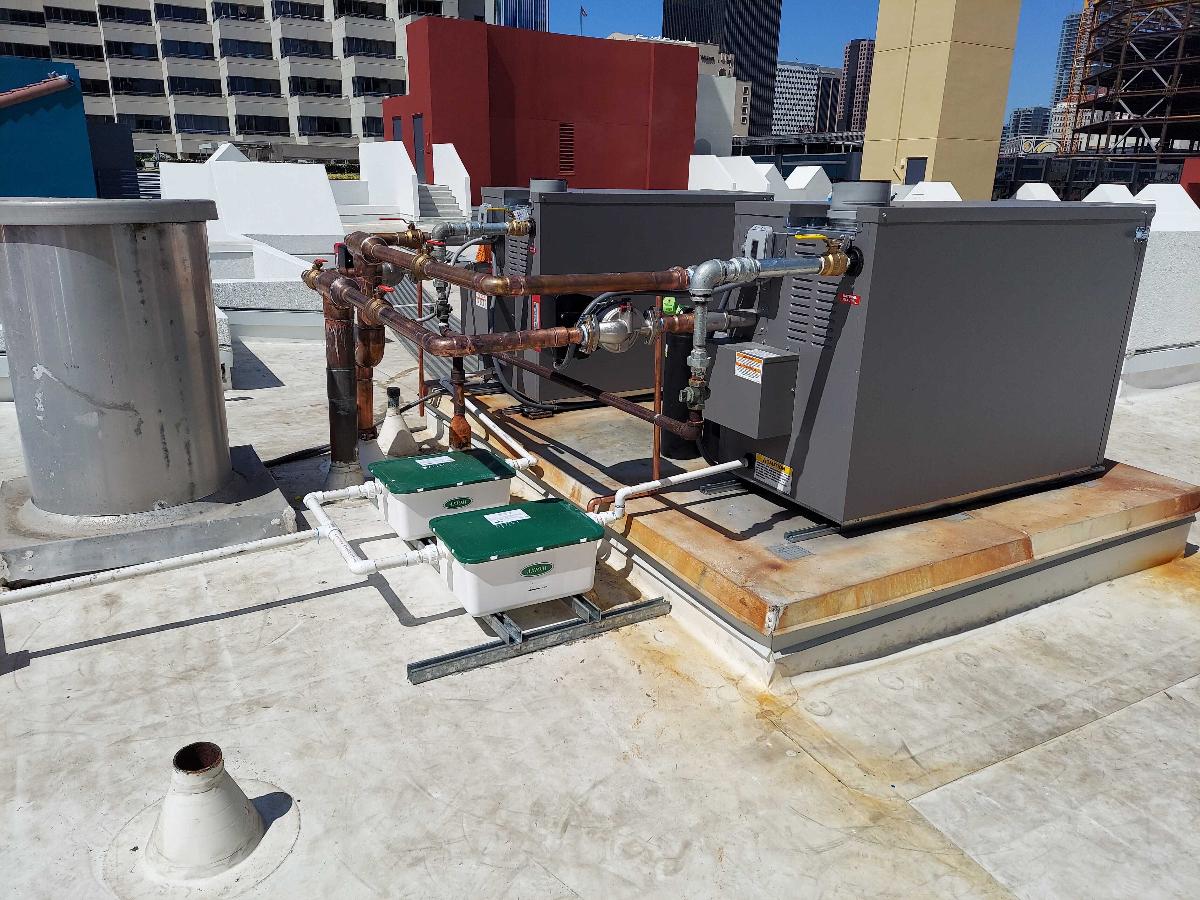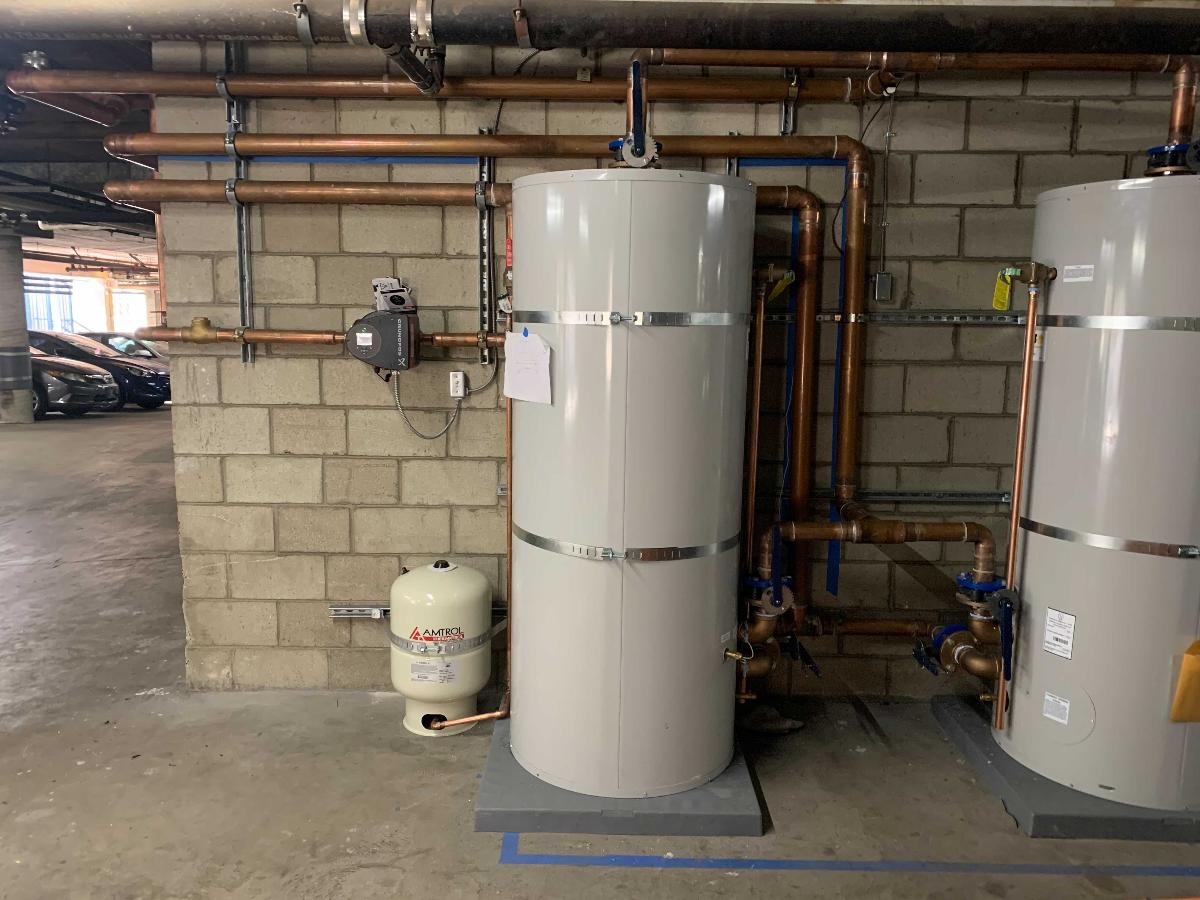 New Exposed Ductwork Completed
This expaosed ductwork job in Chula Vista turned our very nice....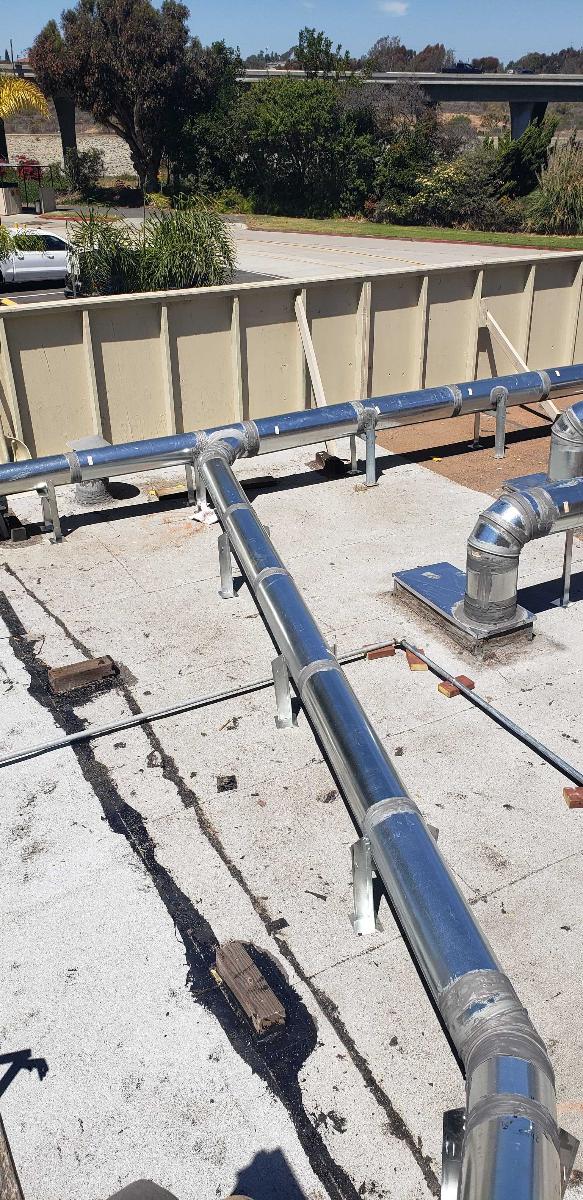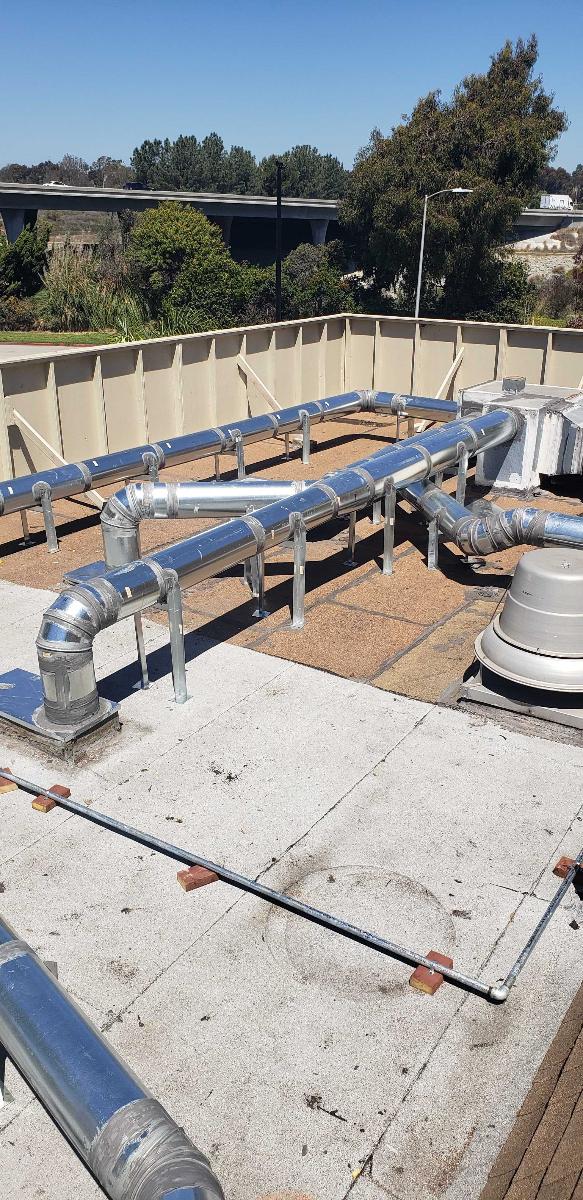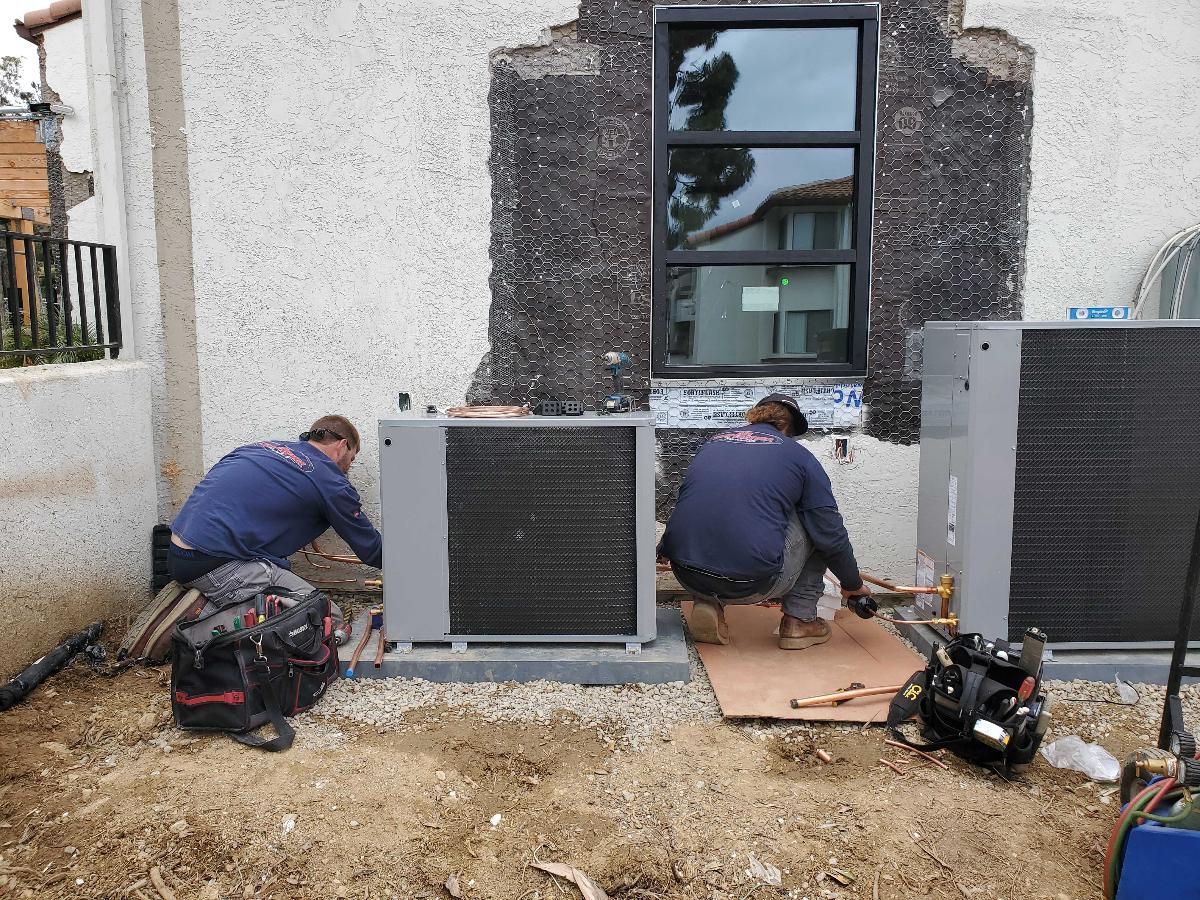 New Construction
Travis and Ryan are setting new condensers on this new construction project that we are working on.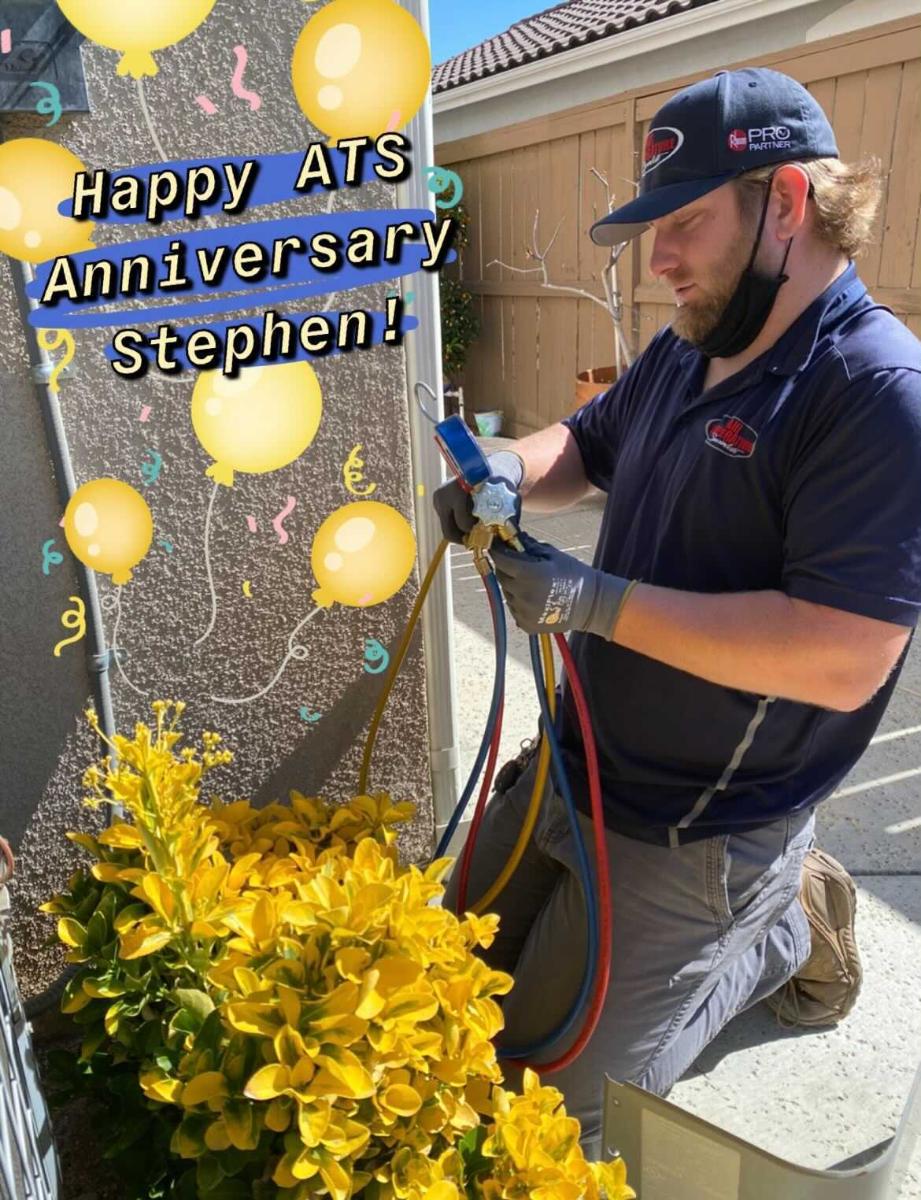 Technician Recognition
How about some Friday Technician Recognition......Congratulations to Stephen on his 2 year anniversary with ATS. Stephen is one of our service technicians. He does a really good job and we are glad that he is here with us at ATS.